Landscaping Winter Haven, FL
Fox Hollow Enterprises, Inc. Landscape and Nursery is one of the leading landscaping firms in Florida. For over three decades, we have designed and built numerous landscapes for property owners in Winter Haven, and surrounding areas. Our completed projects in these areas are some of the best landscaped properties in the state. They are stunning, functional, and sustainable.

Please call us today so we can also create your dream landscape. We can work on new installation, renovation, and maintenance. Dial (863) 967-5095 now or send us an email via our Contact Us form.


Trust Only in an Experienced Landscaping Firm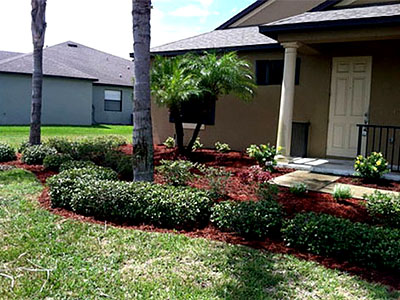 Property owners in Tampa and other areas we serve should only trust in a landscaping company with lengthy experience in the industry. By hiring an experienced landscaper, you are assured of quality work and outstanding results.

At Fox Hollow Enterprises, Inc. Landscape and Nursery, we possess all the qualities of a reliable and competent landscaping company. Our more than three decades of experience have helped us become experts in various aspects of landscape design, installation, and maintenance. Moreover, the in-depth knowledge of our crews in these areas can't be simply matched by our competitors.


Complete Landscaping Services
Our company offers comprehensive landscaping services that include conceptualization and design, development and installation, renovation and improvement, and maintenance. With our wide range of service offerings, we have become the go-to company of most property owners in Tampa, FL.

You, too, can take advantage of our expertise by getting our comprehensive landscaping package or any of our service offerings. Some of the tasks that we can work on include but are not limited to the following: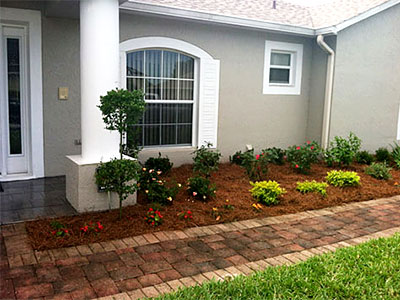 Softscaping. This task includes choosing and installing the right plantings for your landscape. We have our own nursery, so you are assured that they are all healthy. Our plantings include annuals, perennials, shrubs, and ornamental trees.


Hardscaping. Our installation team can build various hardscapes in your property. These structures will not only improve the aesthetics of your outdoors but also improve its functionality. Some of the hardscape features that we can create include retaining walls, walkways, garden steps, plant boxes, sitting areas, and other similar structures.


Water features. If you want an outdoor that is closer to nature, we suggest adding water features to it. Our recommended additions are ponds, waterfalls, fountains, bubbling pots, and bird baths. These water features can become focal areas in your landscape.


Fire features. We can build or install fireplaces and fire pits in strategic areas in your landscape. We can install them near your pool, in the patio and outdoor kitchen, or in the middle of your garden.


Irrigation and drainage systems. These are two important installations that must be designed and built by professionals like us. At Fox Hollow Enterprises, Inc. Landscape and Nursery, our expert installers will ensure that they are properly installed so that your plantings will get just the right amount of water.


We can also install outdoor lighting, pavers, outdoor living features, and other amenities. Just tell us your needed features, and we will include them in our landscaping plan.


We Design and Build Awesome Landscapes
All our creations are exquisitely designed and carefully built by professional landscapers. With us, you'll get a well-thought-out landscape that is not only stunning but also functional and sustainable. We will also ensure that it will have your needed features and amenities to help you realize your dream landscape.

Call us now at (863) 967-5095.