Landscaping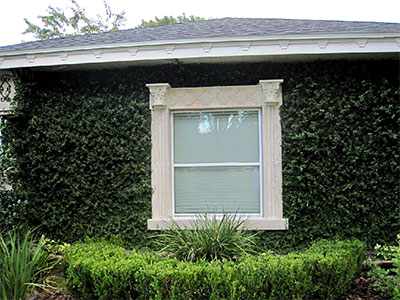 As a homeowner you focus on creating beautiful spaces in your home and all its outdoor areas and having the right landscaping can help in creating the effect and look you want. We at Fox Hollow Nursery have been providing excellent landscaping services to homeowners in and around Winter Haven, Lakeland, Auburndale and a number of surrounding areas. We focus on creating outdoor spaces that are functional and aesthetically-appealing.

Once you have beautiful outdoor spaces, you and your family will be encouraged to use these spaces more. But you will also be encouraged to invite friends over and socialize in your home. Having beautiful gardens ups the value of your property and increases the curb appeal of your property. But all the conceptualizing, designing and installation of the landscaping has to be done right.


The Right Elements
All the elements have to be used in the right measure to achieve the look you desire. And with our years of experience, we know exactly how to handle this in the most expert manner. We can handle complete landscaping design and installation for you. But if you have landscaping that requires an upgrade, we can do that for you as well. We incorporate all the elements and features such as: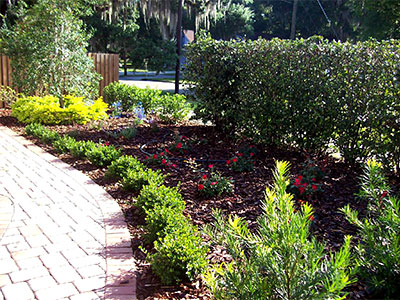 Softscaping
Hardscaping
Irrigation
Drainage
Retaining walls
Fire pits and fire places
Water features
Plantings such as trees, shrubs & flower beds
Outdoor lighting
Pavers
Grading work
Other outdoor features
Excelling at Design
We use all these elements in the right measure and ensure that all the spaces are designed and planned just as you envisioned them to be. If there are any focal or access elements and features you need added, we will ensure that those are also incorporated into the landscaping. We start with installing all the hardscaping and the softscaping. The lawn sod will be installed after the irrigation and drainage features are in place. We also grade the land as required and build retaining walls where necessary. We insure that the plantings and all plants used are florida grade A.


The Best Landscaping Services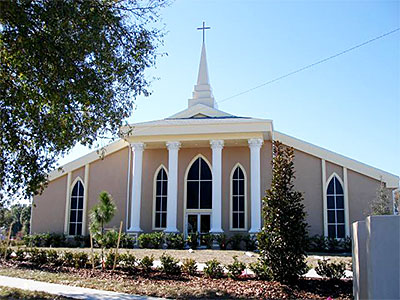 Once we have completed the landscaping project within the stipulated time frame and budget, we then also recommend that you opt for a landscaping maintenance package. This ensures your gardens and lawns stay healthy and look fresh right through the year. And so, as you can see; landscaping is much more than planting a few trees and installing a lawn- it's about detailing and design and ensuring that all the elements in the landscape complement each other to perfection.

If you are looking for expert landscaping professionals in and around Winter Haven, Lakeland, Auburndale, contact Fox Hollow Nursery on (863) 967-5095 or connect with us via this form without delay. We will visit your location, survey the area and provide you with a very competitive quote.