Landscape Renovations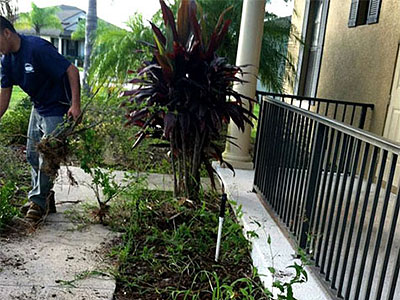 Landscaping is a specialized job and not everyone can handle it in an excellent manner. We at Fox Hollow Nursery know exactly how landscapes and the elements in them have to be treated. Not only do we provide new installation services for landscapes, but can help in landscape renovations too. So why would anyone want to renovate a landscape? There are a number of reasons for this.


Even with the right maintenance, there are times when some areas of the landscape start looking a little lack luster. The planting may need replacement of some hardscaping might start looking old.


But there are also times when homeowners want a new look. They might have had a particular landscape for a number of years and want to change the look of the existing one.


In some cases, homeowners want to alter the look of the landscaping to match the look of their remodeled or redecorated home.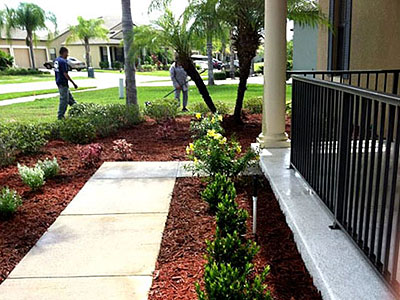 Regardless of what the reason for the landscape renovation is, we can help you with it. If you already have some ideas about how you want your new landscape to look - we will work expertly on those ideas and give them form. On the other hand, if you know you want a change but are not sure about what kind of a change you want, we can provide options and give you the kind of landscaping you want.


Customized Services
There are times when some homeowners want simple feature upgrades and we can help you with those too. We have the expertise and the experience to provide you with customized solutions that match your taste, style, expectations and budget. We always use the best materials in our landscape renovations work and the make sure that the soil and plantings are acquired from reputed nurseries.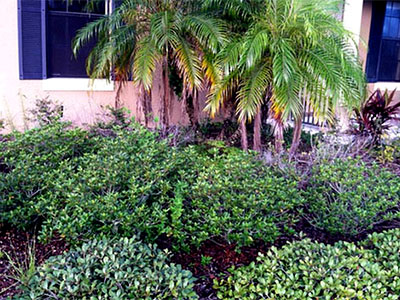 This ensures that the plants remain healthy and look good for years to come. If you require any landscape upgrades in and around Winter Haven, Lakeland and Auburndale, we are the company to connect with. As part of our landscape renovation services we provide: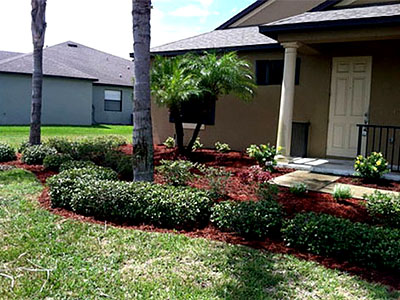 Landscape installation
Build retaining walls
Hardscaping
Softscaping
Upgrading irrigation & drainage systems
Adding water features
Adding ponds to waterless fountains or waterfalls
Adding fire pits
Installation of pavers on driveways
Adding concrete edging for flower beds
Building raised planters
Adding lawns in new areas
Creating boundary hedges
Adding new plants and bushes
Shaping trees
Other renovation as required

Once we have understood what your aim is, we will provide you with a detailed plan and a cost-effective budget. All the work will be completed within the allocated time frame and in the pre-decided budget. If you want excellent and professional landscape renovation services in and around Winter Haven, Fl, call Fox Hollow Nursery on (863) 967-5095 or connect with us via this form.