Landscape Design & Installation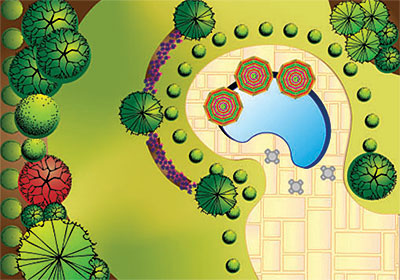 When you have a beautiful & attractive home, you also like to ensure that the landscaping on your property is up-to-the-mark and appealing. This is exactly where landscape design & installation comes into the picture. Though some homeowners like to plan and design their landscapes themselves, the fact is that landscaping is a specialized job.

There are a number of aspects and technicalities that have to be taken into consideration and professionals will be able to handle it in a better way. We at Fox Hollow Nursery have years of experience in the landscaping field and have been creating the most attractive gardens and yards for customers across Winter Haven.


The Methodical Approach
The landscape design and installation process is not only about installing lawns and installing driveways. It's about using creativity and insight and ensuring that all the elements in the landscaping complement each other to perfection. We follow a very methodical approach to the landscaping process: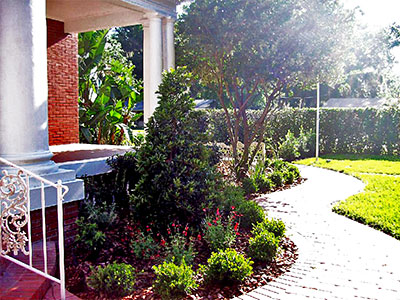 Designing - This is a crucial stage of the project. Our designers first understand what all your specific needs are and what you like or dislike. Once we have all this information, we then start designing your landscape in detail.


Clearing all Garden Areas - If you want us to handle the entire landscaping project from scratch, we will start with removing all the elements that already exist. This gives us a very clear ground and area to work on.


Mapping - In this stage we work on all the accent & focal points that we have incorporated into the design & align the softscape and hardscape elements all around it. We also ensure that there are specific spots for decorative elements and water features.


Soils - The softscaped areas will require living and rich soil and we ensure that all the areas where plantings will be, have the right kind of soil. We always use organic and healthy soil in all our landscape design and installation projects.


Hardscaping - While the softscaping work is in progress, we will also start on the hardscaping work and the pathways, walkways, driveway, the retaining walls as well as raised planters, fire pits and fireplaces will start taking shape. The irrigation and drainage elements will be installed as per the design while this work is in progress.


Plantings - The plantings will then be set in place as will all the decorative and water features.


Why Choose us?
When we handle your landscape design and installation job, you are assured of the best services and we ensure: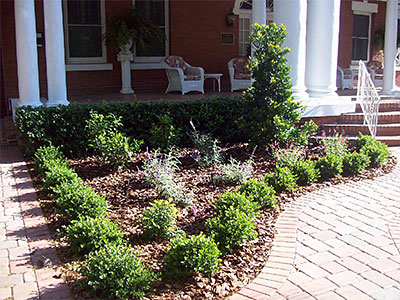 The best designs
High quality products and materials
That trained and skilled personnel handle the job
The focus is on functionality
Low maintenance solutions are provided
Sustainable options are used
Design and plan is adhered to
High levels of customer service
Adherence to schedules
Cost-efficient solutions

With us handling your landscape design and installation project in Winter Haven, Lakeland, Auburndale and the surrounding areas, you can be assured of the having beautifully landscaped property that is a pleasure to use and look at. Call Fox Hollow Nursery on (863) 967-5095 or connect with us via this form