Landscape Contractor Winter Haven, FL
We are Central Florida's most trusted landscape contractor because of our professionalism, decades of experience, and comprehensive landscaping services. We have numerous clients from Winter Haven, Tampa, Orlando, and nearby areas who can attest to our expertise in creating one-of-a-kind landscapes. With our expert help, they are now enjoying their beautiful and functional outdoors.

If you also want to have a stunning landscape that is carefully planned and executed, please call us today at (863) 967-5095. You can also drop by at our Winter Haven, FL office during your most convenient time so we can discuss your ideas, plans, and project requirements.


Versatile Landscape Contractor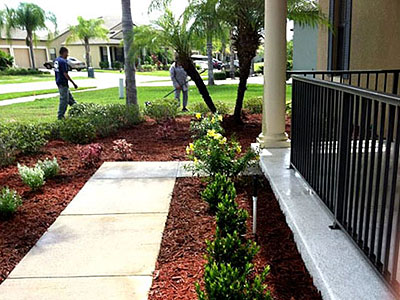 You can hardly find a Florida landscape contractor who can work on all your landscaping requirements. Most of them are only capable of providing one or two related services. But at Fox Hollow Enterprises, Inc. Landscape and Nursery, we are different. Our comprehensive landscaping services and ready access to premium landscaping materials and supplies make us a one-stop shop for clients who are looking for a competent service provider.

Our versatility as a landscape contractor is already proven by countless Winter Haven homeowners. These clients are more than willing to share their positive experiences when they hired us to work on their properties. We have created awesome landscapes for them and also installed various landscape features and amenities for several commercial properties in Central Florida. And we are proud that we have always satisfied our clients' needs and provided them with outstanding results.


Our Credentials and Capabilities
Our lengthy experience in the landscaping industry has helped us build impressive credentials and hone our capabilities and skills. As a result, we can efficiently work on all types of landscaping projects, whether they are in residential or commercial locations.

Here are some more reasons why you should choose us as your landscape contractor: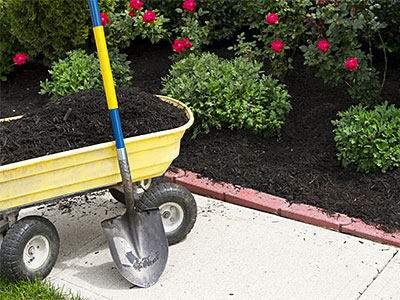 can create highly personalized landscape designs
can build and install various landscape features and amenities
with complete landscaping tools and equipment
use of premium landscaping products and supplies
source plantings from own plant nursery
can perform lawn care and landscape maintenance
experts in landscape renovation
experienced personnel with formal education
homegrown business operating in Central Florida
We Create Your Dream Landscape
At Fox Hollow Enterprises, Inc. Landscape and Nursery, we will help you achieve your dream landscape at a cost that you can afford. We do this by following streamlined and systematic procedures to avoid unnecessary costs and ensure fast completion of the project. We also consider your budget, preferences, needs, and other important factors to help us create the perfect landscape that you've been dreaming of.


We Are the Right Landscape Contractor to Hire
Hiring a landscape contractor with over 39 years of landscaping experience is a decision that you'll never regret. You'll also have peace of mind knowing that your landscaping project will be handled by expert people. We are a licensed and insured landscaping firm, so you are assured of our competency when it comes to designing, installing, renovating, and maintaining landscapes.

Get our services today by calling (863) 967-5095.